Built with passion for winemaking and respect for the land
In Western Lesvos, 1.5 km from the village Hidira towards Agra there is a small habitat. The area is located in the large ancient caldera of Vatousa. This is the location of Myrodies, where a small watercourse and the vegetation around create a unique ecological and aesthetic value. Bushes, forested hills, crops and colorful soils of volcanic origin compose a magnificent image of the area.
In Myrodies there is one of the rarest riparian forests in Southern Europe. The usual oleanders, which can be found next to the watercourses on the Greek islands, have been replaced by the rare rhododendrons. The rhododendron ("aguidouras" for the locals) can be found only in Western Lesvos. This is exactly where our owned vineyards are located at an altitude of 220 to 245 meters.
The special climate of the area (with the large temperature range due to the long distance from the sea) is Mediterranean with prolonged sunshine and strong continental climate characteristics, as well as the altitude that contributes to the reduced humidity give to our vineyards a comparative advantage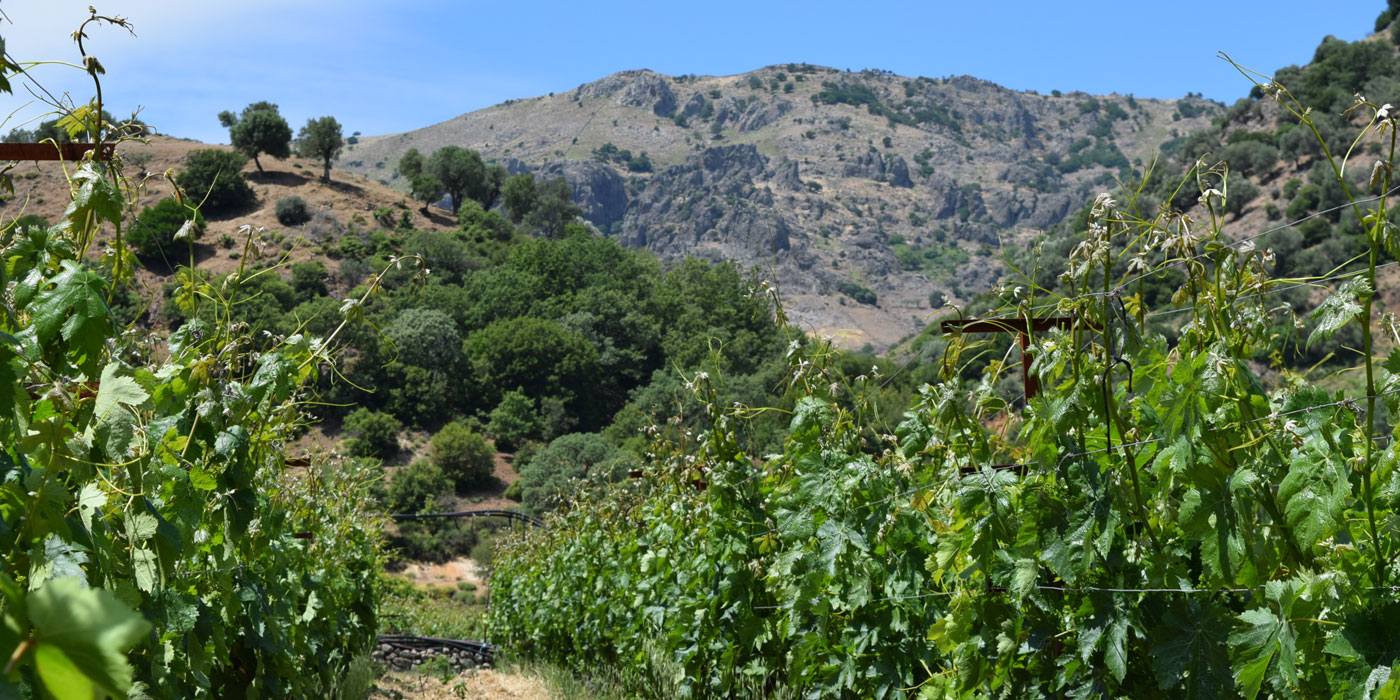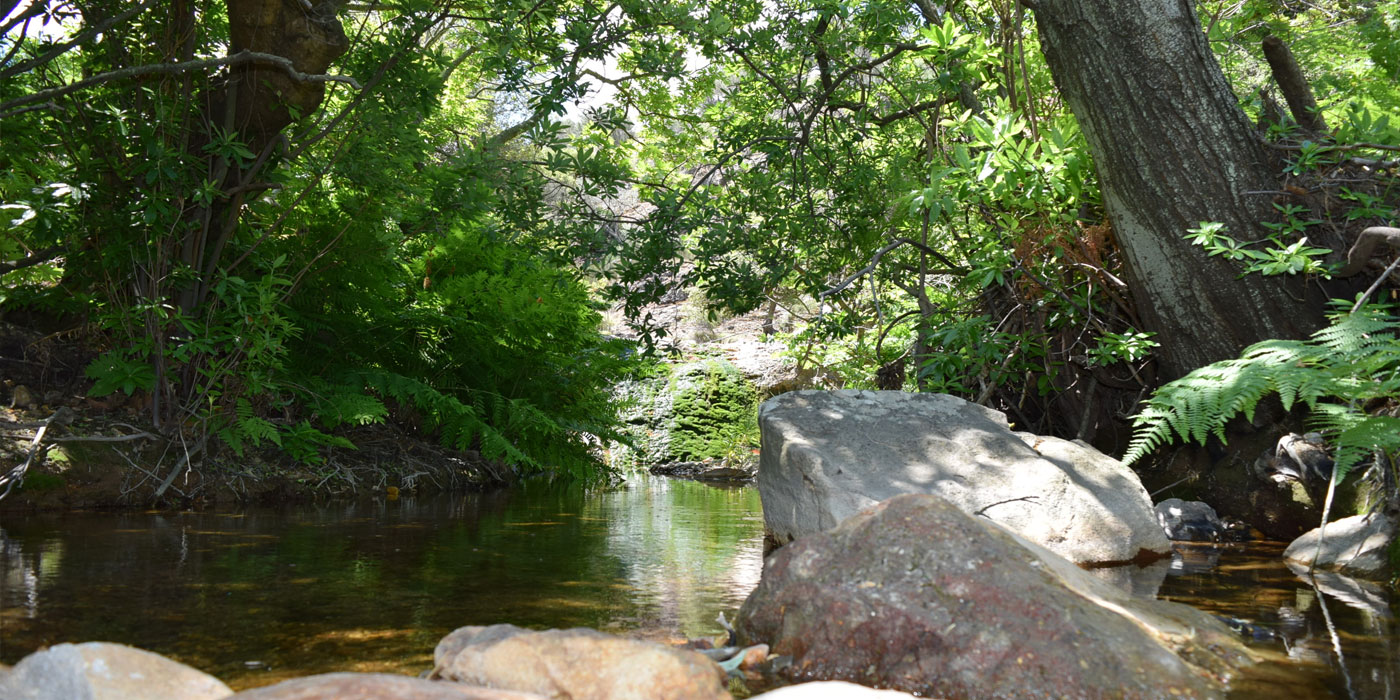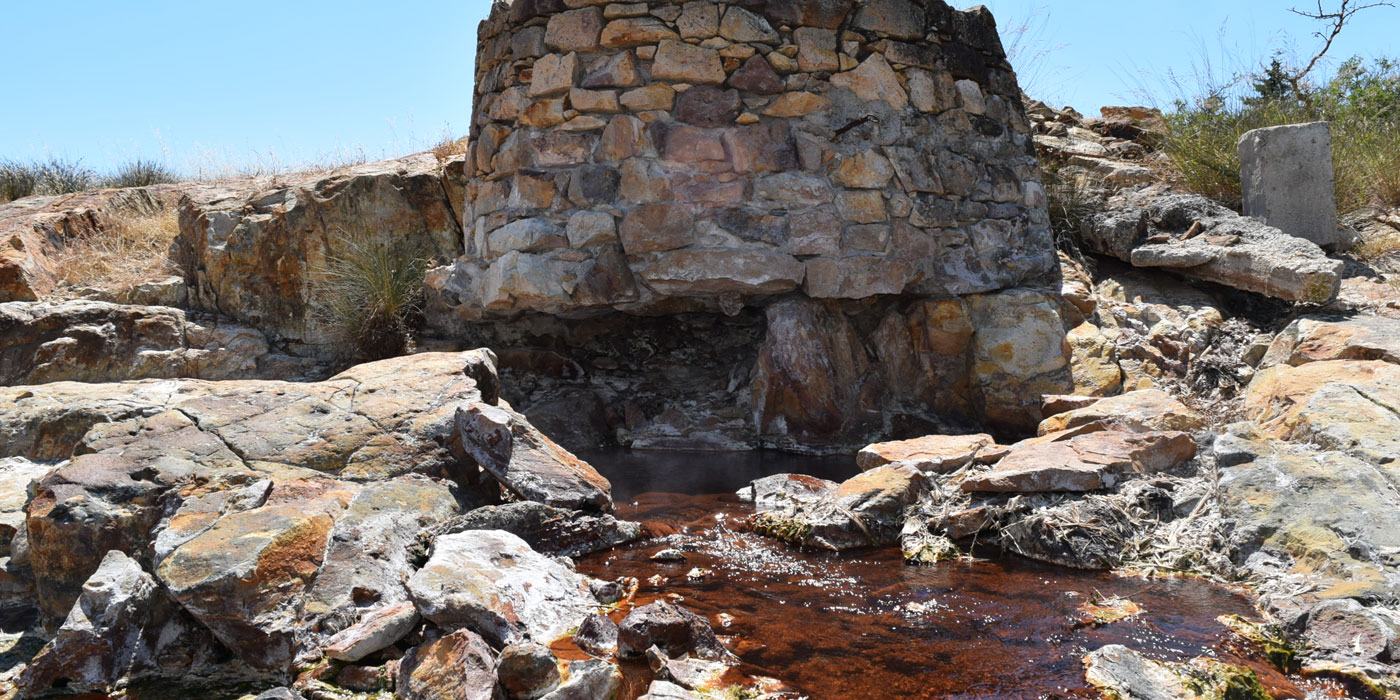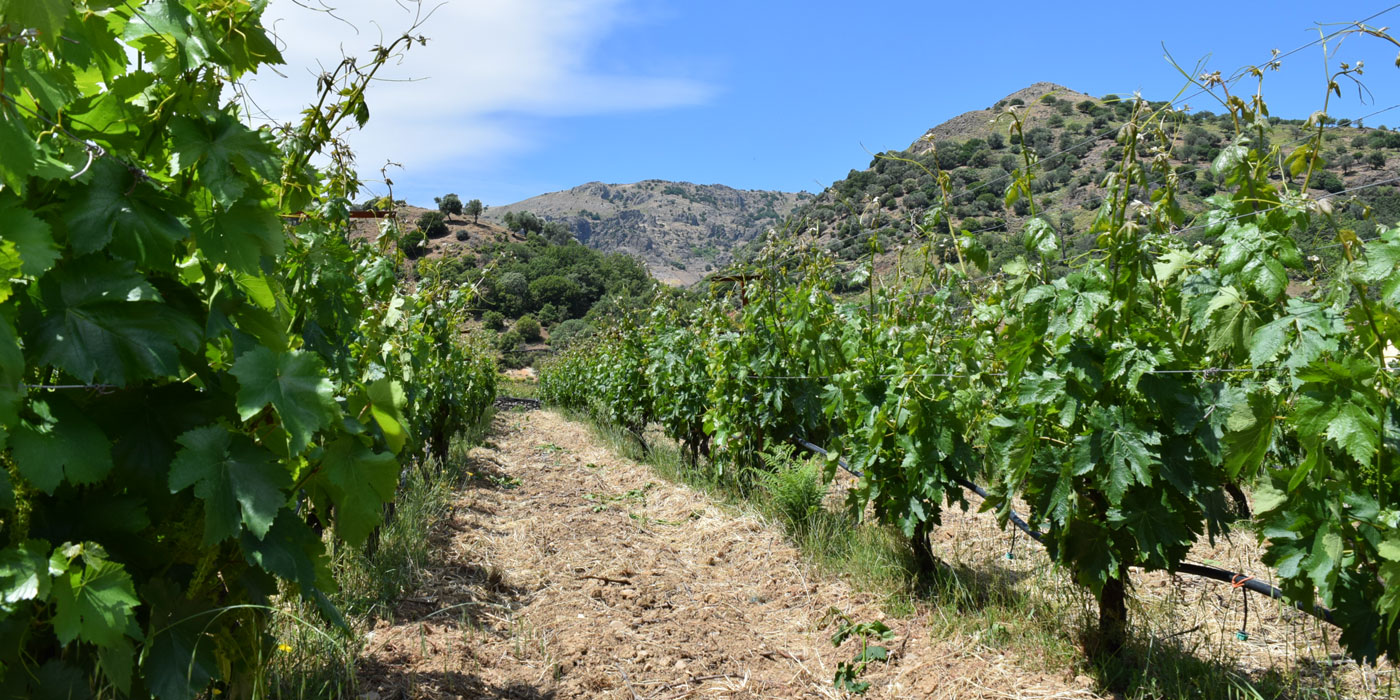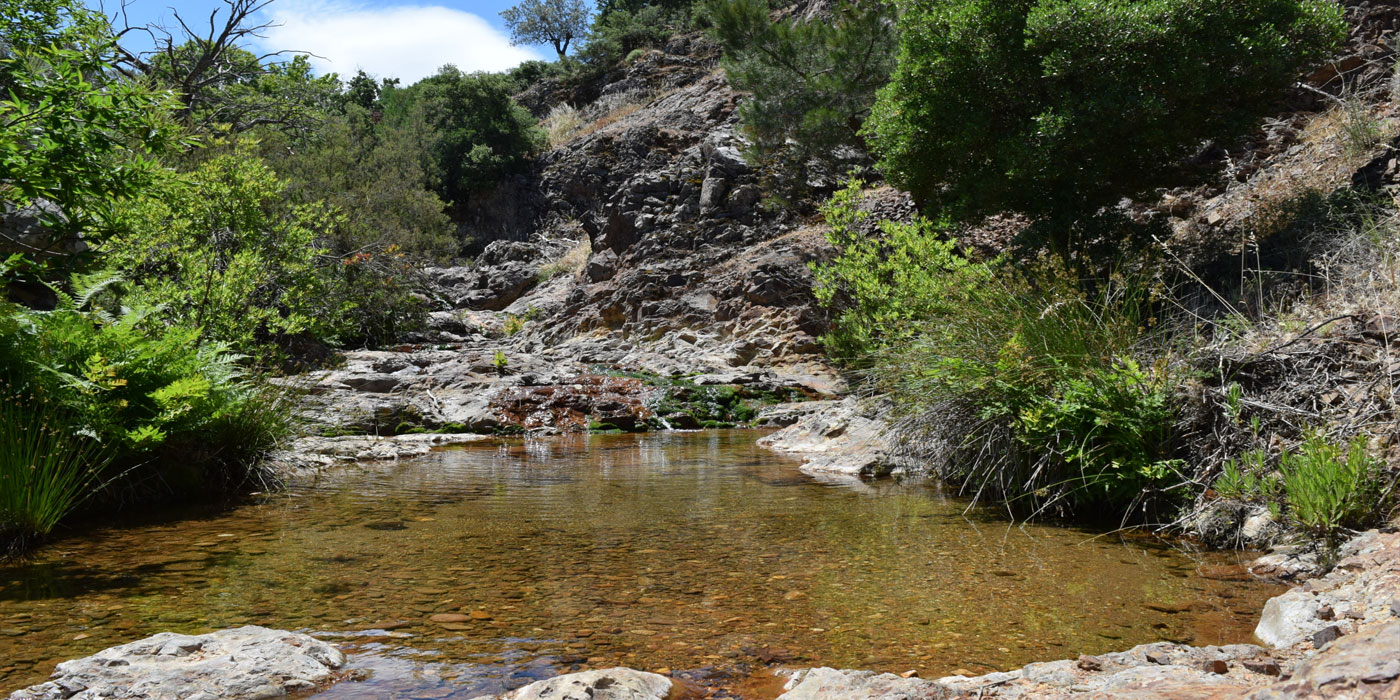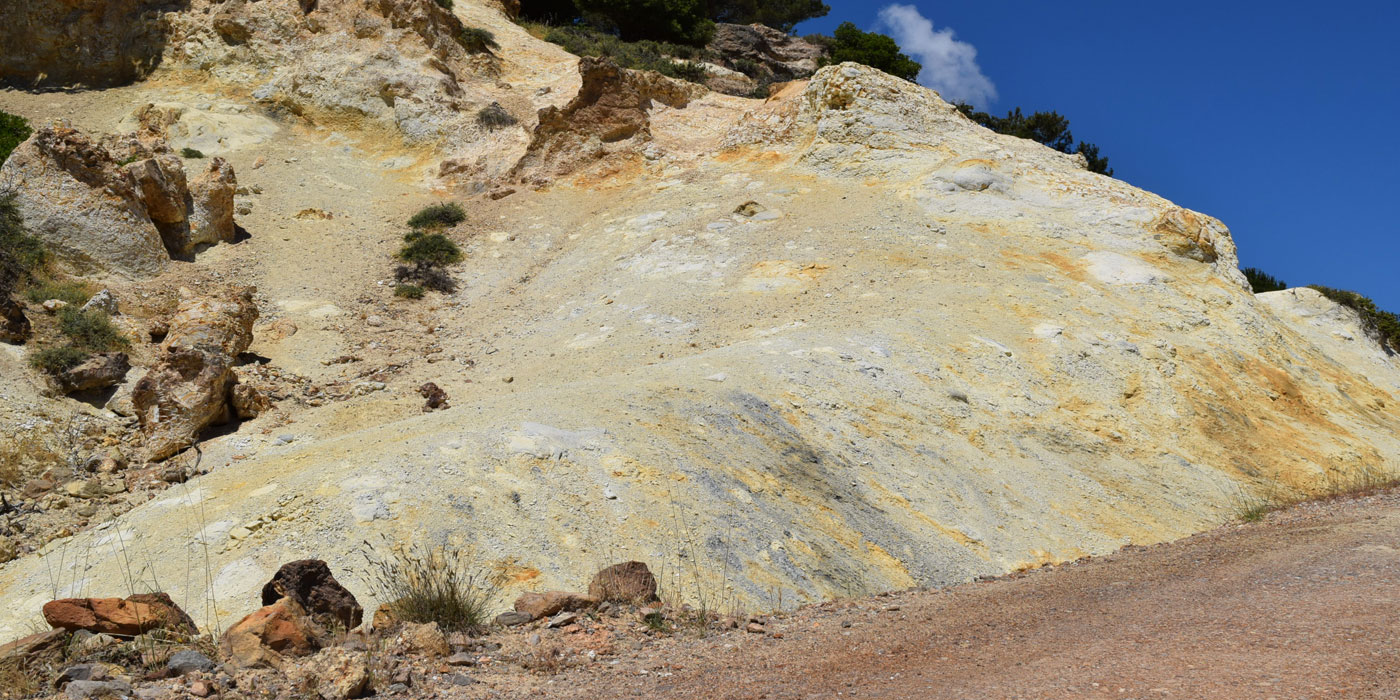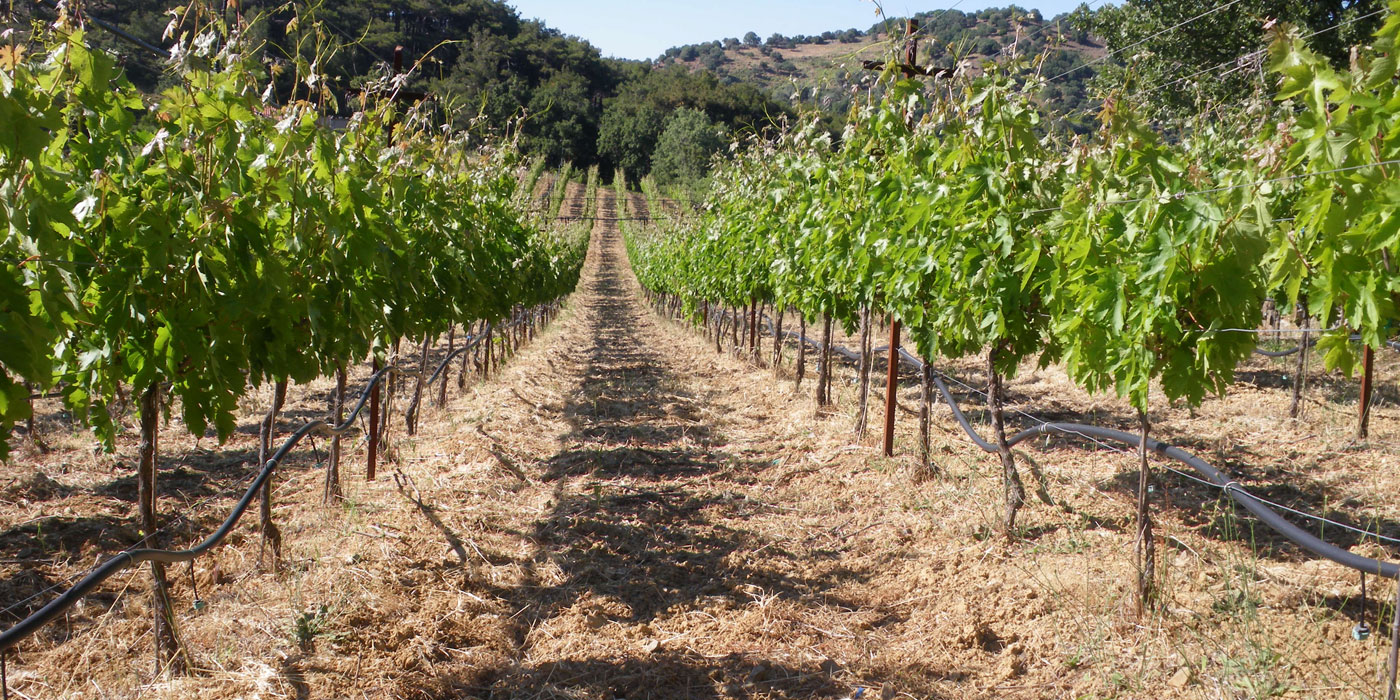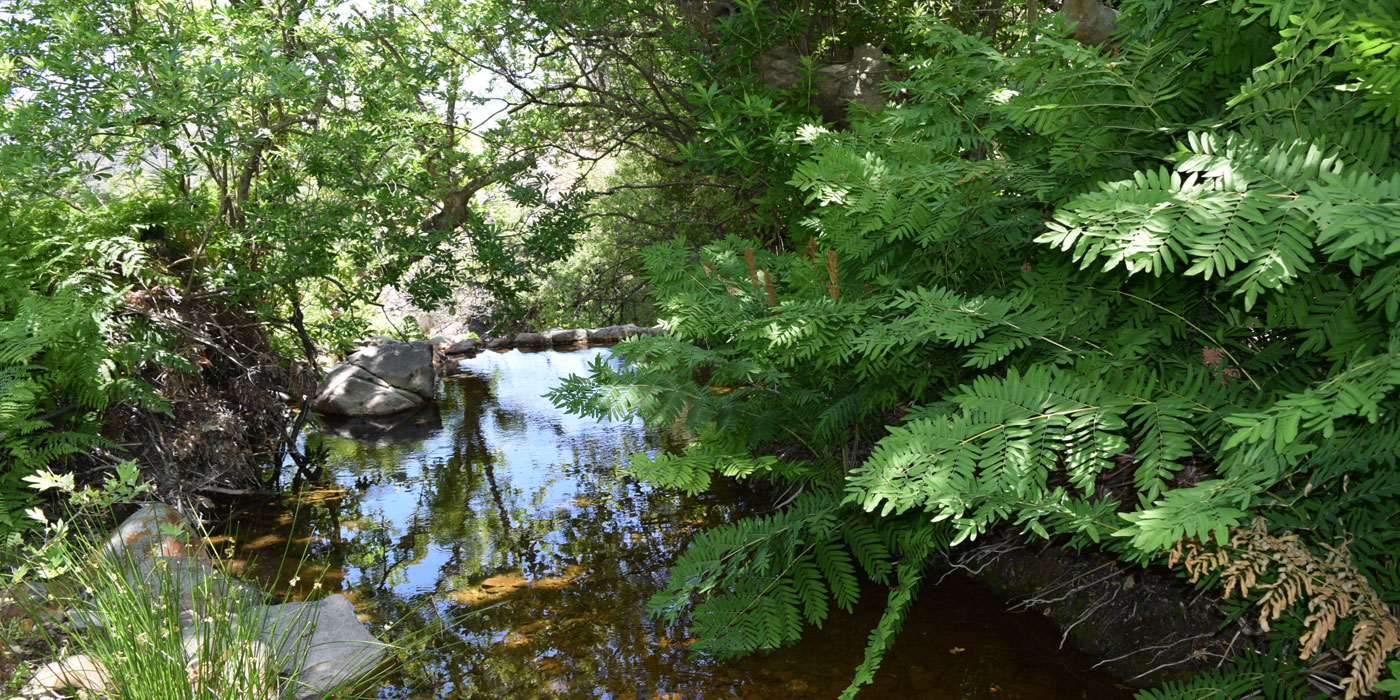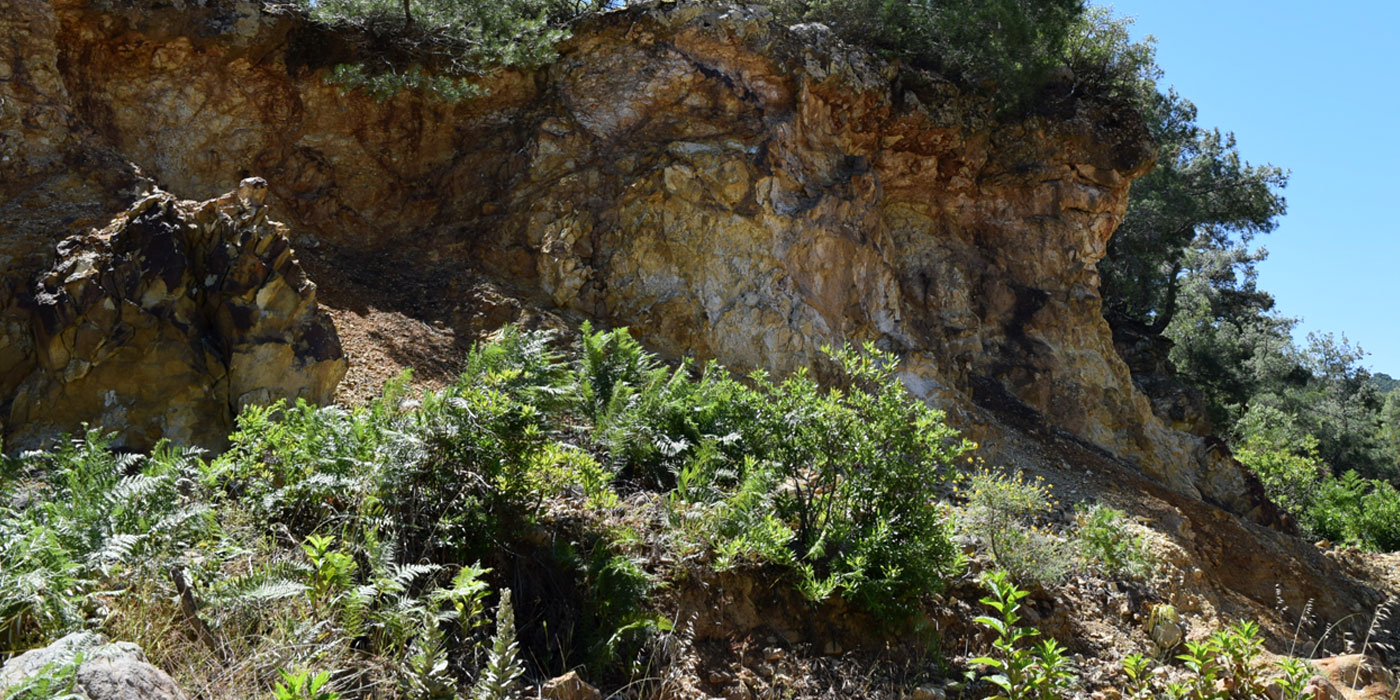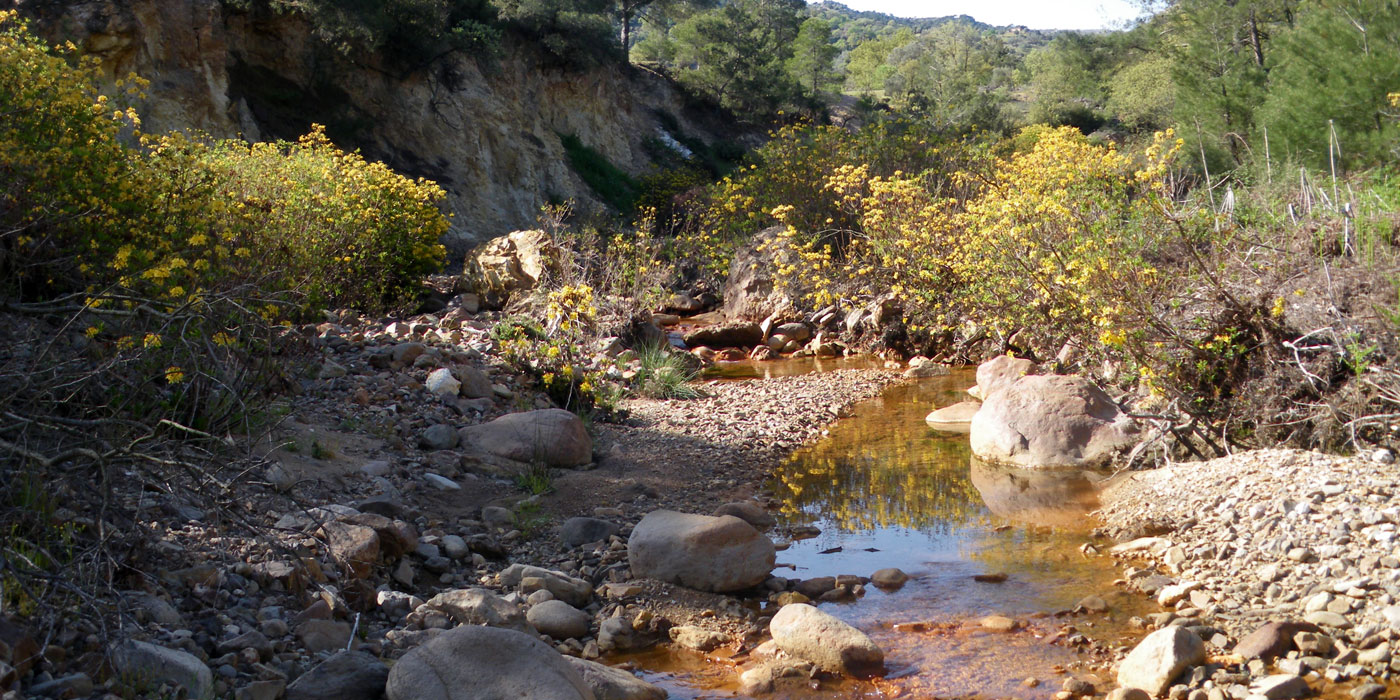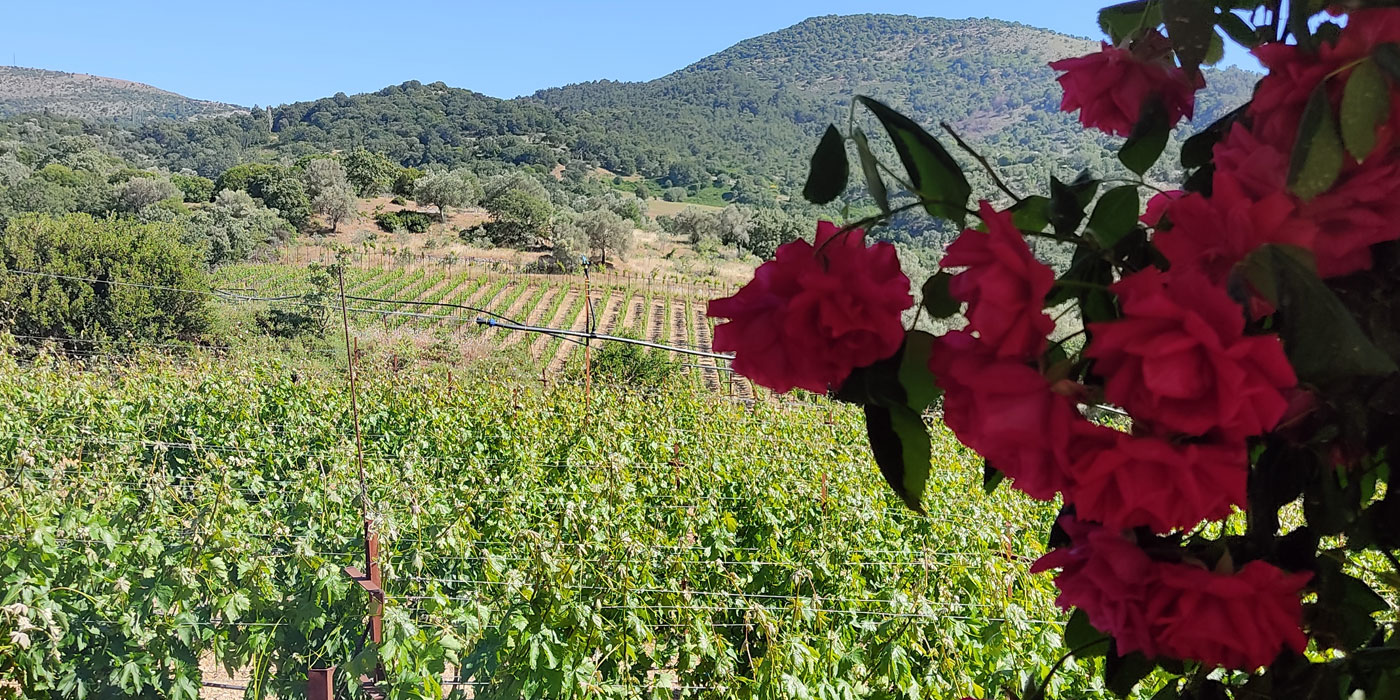 The land makes our wine unique
Surrounded by rugged pine forests mixed with wild cedars, chestnuts, oaks, hawthorns and more, a unique microclimate is being created and together with the combination of the geological peculiarity, we immediately understand the difference.
A constant hum is floating in the air from the neighboring beehives. They also help significantly in the pollination of our vineyards.
On this land we planted the only local red variety Hidiriotiko in the world and only this, knowing very well that this variety gives excellent quality and uniquely different wines.
Our vineyards "suck" the stones. Τhey find many mineral elements, not only in the volcanic rocks in the ground but also in the unique subsoil.
Quality wine is born in the vineyard. Our primary concern is the health and vigor of our stems and not the maximum production. A low yield per acre is our philosophy, only then we will get the best grape.
The very next day of the harvest, the cultivation of the plants begins, for the next harvest. They were stressed to give us their grapes at the most ideal moment in terms of aromas, dyes and sugars. We know our thousands of plants one by one since we grow them ourselves. In this way we are able to know what exactly they need.
The expression of the location
With two vineyards, two vintage, two separate wineries, we get a unique wine. This wine is the expression of the location.
Our pride

Akritos Wine Vineyard

Our vineyards are the proof.
COUNTRY

GREECE

REGION

LESVOS - NORTH AEGEAN

AREA

HIDIRA - MYRODIES

ALTITUDE

220-245 METERS

Latitude

39,12΄,59΄΄Ν

Longitude

26,02΄,30΄΄Ε

VARIETIES

100% HIDIRIOTIKO

SOIL

VOLCANOI, POROSE LIMESTONE

YIELD

550 KILOS / ACRE

CLIMATE

COMBINATION OF MEDITERRANEAN AND CONTINENT, ABSENCE OF HIGH MOISTURE WITH INTENSE SUNFLOWER